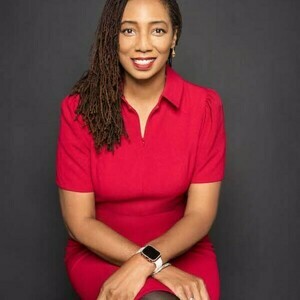 Stacy Washington
Host of Stacy on the Right
Stacy Washington is the host of the podcast Stacy on the Right, broadcast on Youtube, Facebook, Soundcloud and terrestrial stations across the country.
Stacy is the co-chairwoman of the Project 21 National Advisory Council of the National Center for Public Policy Research. Stacy is an Emmy Nominated TV personality and documentarian, serving as host of Missouri, Best in the Midwest.
Stacy is a decorated Air Force Veteran (and the fourth generation to serve in the armed forces in her family). While on Active Duty she was awarded the Air Force Achievement Medal, Air Force Training Ribbon, National Defense Service Medal, Humanitarian Service Medal, Air Force Outstanding Unit Award and the Air Force Good Conduct Medal.
Stacy is the 2nd Amendment Foundations's 2018 Journalist of the Year. Stacy is an NRA member and supporter of the Second Amendment of the Constitution of the United States, qualifying at the Marksman designation while on active duty in the Air Force.
Stacy is a nationally recognized public speaker having spoken at Washington University's Lifelong Learning Institute, St. Louis University, and the University of Missouri.
Stacy served as the Executive Director of MoveOnUp.org, and was an elected member of her local school district's Board of Education serving as a Director and Vice President. Stacy's father served as an Army Police Officer and her mother worked as a Budget Analyst for the federal government. They raised Stacy and her sister in Germany. Stacy has traveled to Saudi Arabia, Russia, Spain, Switzerland, Austria, France, England, and the Netherlands.
Stacy Washington has hosted 818 Episodes.
Episode | June 12th, 2018 | 54 mins 10 secs

Episode | June 12th, 2018 | 54 mins 10 secs