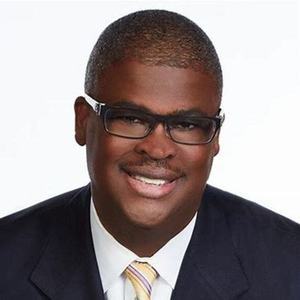 Charles Payne
Special guest
Charles V. Payne is the Founder & CEO of Wall Street Strategies. His stock selections reap sizable profits for his subscribers and viewers. Charles is featured on the Fox Business Network Monday-Friday at 2PM EST on "Making Money with Charles Payne". He is a member and occasional host of "Varney & Co". In addition, he guest-hosts several shows including "Cavuto on Business" and "Your World".
Charles is not only widely recognized in the media sphere as a thought leader on stock markets and politics, but is also the best-selling author of "Be Smart, Act Fast, Get Rich" and his newly released book "Unstoppable Prosperity" . Right now, as part of the book launch, Charles is giving copies away for FREE. Simply go to UnstoppleProsperity.com and just cover delivery.
In his book, he helps the average investor demystify the stock market and profit from it, so you too can be Unstoppable!
Charles Payne has been a guest on 1 episode.
Episode | August 21st, 2019 | 16 mins 59 secs

culture, interesting, news, politics, society, truth

Brilliant investor and Fox Business Network TV host Charles Payne joins the program.

Good Guy With a Gun successfully defends himself against two armed robbers. USCIS uncovers extensive marriage immigration fraud ring and nabs the culprits. And it turns out that the Dayton mass shooter had help getting his guns and flack vest: an illegal purchaser bought the stuff for him. Takeaway - No New Gun Laws would have prevented this one.